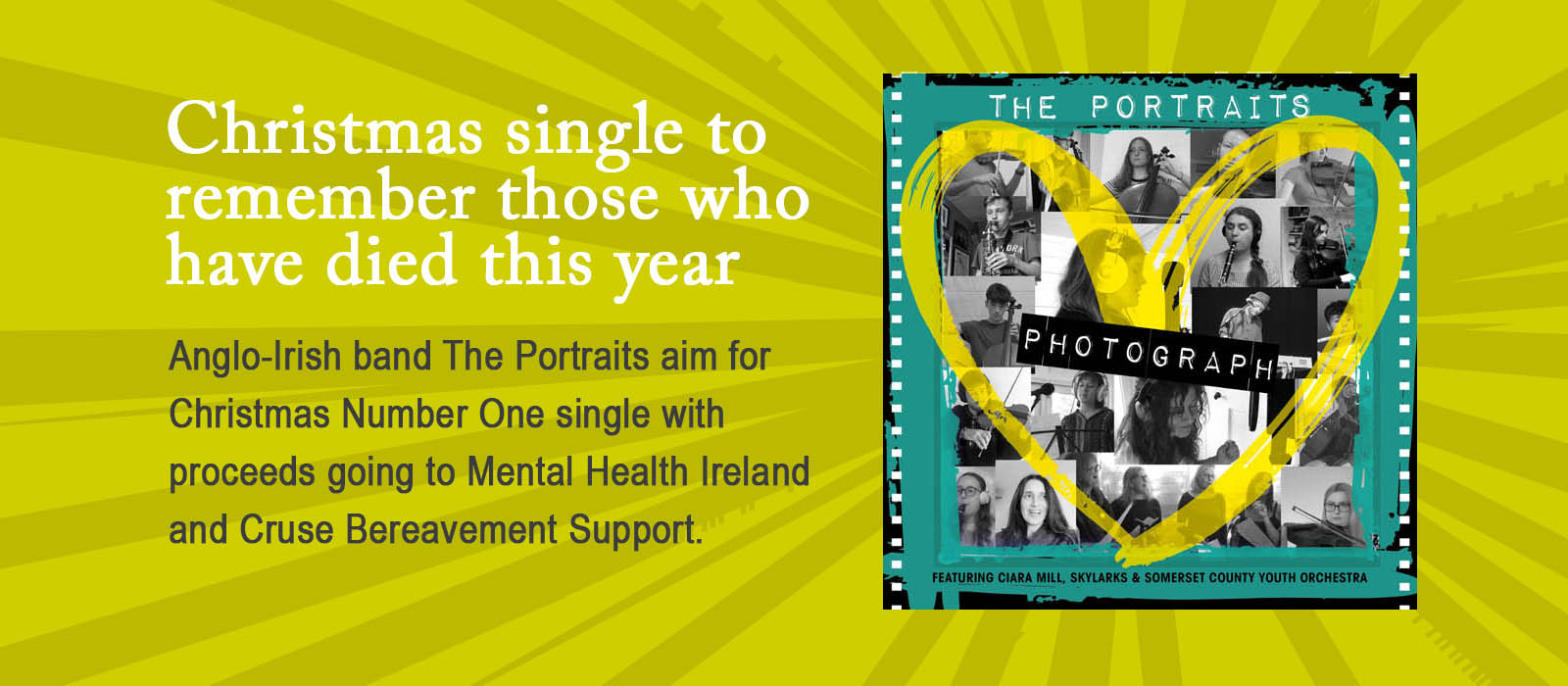 We are honored that Anglo-Irish Acoustic Pop duo The Portraits have created a stunning rendition of Ed Sheeran's song 'Photograph' to remember those who died from COVID-19, pledging all proceeds to charity and they have chosen us as their Irish charity.
We are asking you to help this amazing and charitable band reach the top of the charts this Christmas. To help them achieve this and to raise funds there are three actions they need you to take today: 1)STREAM 2)BUY 3)SHARE using #Photograph4XmasNumber1.
Click for all the ways to support
The beautiful and powerful video features photos of over 300 people who have sadly died over the pandemic period. Watch it here.
Thank you!