Day 12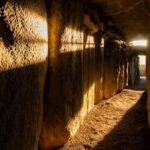 Today we are celebrating a turning point mid-Winter, after which days will get longer and brighter. This year on the 21st and 22nd December at 8:45 UTC you can watch a livestream of the Winter Solstice event at Newgrange thanks to the OPW. This is a beautiful and unusual opportunity, as the chamber is usually full of people, but due to COVID-19, it will be empty and available for us all to witness online. Find out more here and stream live here.
John Gerard Murphy from LeCarrow Farm & Wellness introduces and leads a beautiful Winter Nature Meditation


✨✨🎄Read our 'Celebrating the Winter Solstice' blog by Gina Delaney to find out about some of the beautiful traditions behind wreaths and more. 🎄✨✨ Click on the image below for a closer look at making your own wreaths. Check out Sweet Sage on Facebook for more beautiful ideas on creativity and nature.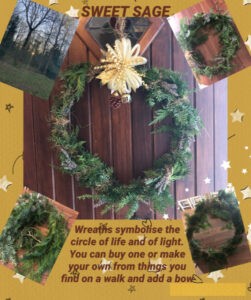 Read John Gerard Murphy's blog on 'Slowing Down with Nature'.
Click on the robin below to read the tale of 'How the Robin got his red breast'