Day 24
Today we are inspired by the Icelandic tradition of giving books to loved ones on Christmas Eve, snuggling in with some hot chocolate and reading. There is hot chocolate involved! This custom is the reason for the Jólabókaflóð (or Yule Book Flood) when the majority of books in Iceland are sold between September and December in preparation for Christmas giving. On today's calendar we have messages from guest authors, poems, book lists and a stunning performance of 'O' Holy Night'. Enjoy!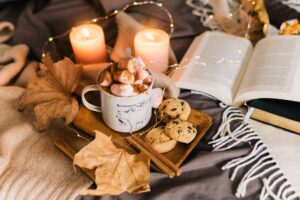 A lovely Christmas message from Judi Curtin, best-selling author of the 'Alice and Megan' series, the 'Eva' series and many, many more wonderful books.

We are delighted to have author Philip Ardagh with a message for us all. Philip is an author of over 100 books including the Grubtown Tales series.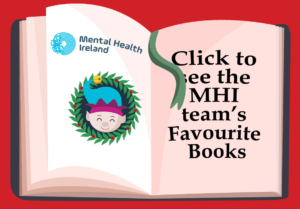 'O'Holy Night' beautifully performed for MHI by soloist Bernadine Sheridan – with Sarah & Tristian Caldwell on backing vocals & piano.

President Michael D Higgins recites his poem 'Take Care'.

Miffy Hoad reads the children's classic 'Oh, the Places You'll Go!' by Dr. Seuss.

Catherine reads 'The Night Before Christmas' (A Visit from St. Nicholas) poem by Clement Clarke Moore.