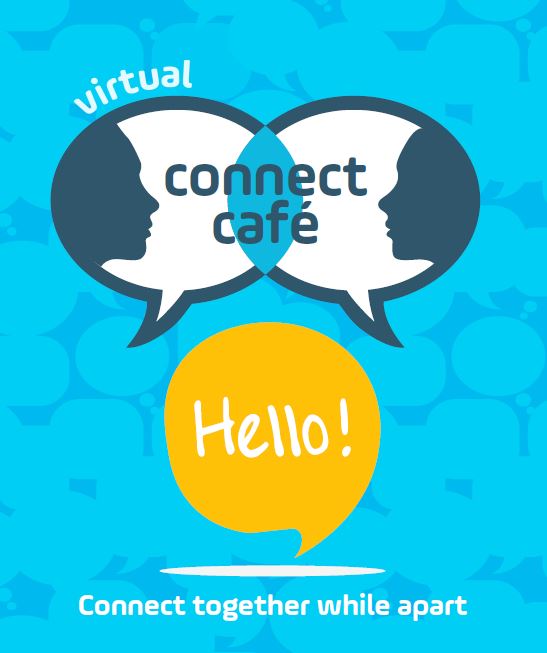 Research shows there are simple things we can do as part of our daily life to protect our mental health.
Connecting is one of the ways we can do this. While we may have to keep our distance from family and friends for now, it's still possible to connect and share a conversation from afar!
The goal of the Virtual Connect Café is to open up conversations about how we connect, strengthening the connection with ourselves, with others and with our community.
Connect with yourself – notice how you are feeling, take some time to connect with your own thoughts and feelings and how these might affect your mental health and wellbeing;
Connect with others – even while social distancing, you can still smile at those passing by, say thanks to a colleague, or have a video chat with family and friends;
Connect with your community – join an online community group, volunteer or give
back in some way, check in with people on the phone and ask how they really are.
Download our Virtual Connect Café here